Dear pharmaceutical company employees, medical institutions, colleagues and friends!
Please join us at the 2nd International Specialized Conference on Pharmaceutical Translation titled Contemporary Translation Technologies in the Pharmaceutical Industry, which will be held online on February 18, 2021.
Hosted by the pharmaceutical company Vialtech Inc.
Venue: Petrovsky Hall, Hotel National.
Start time: 3:00 PM.
Ticket price: 2000 rubles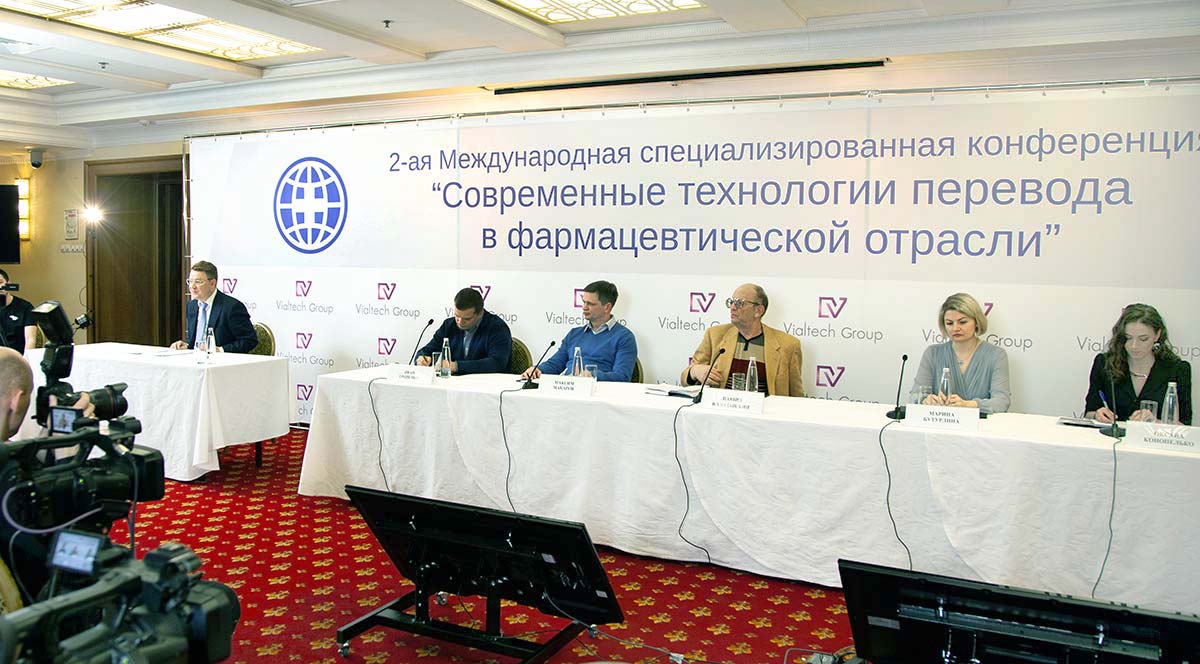 We will discuss the peculiarities of the written translation of registration dossiers, and talk about the array of issues that might be encountered when studying and working with foreign languages. We offer some perspectives on how you can quickly learn a foreign language, including elements such as the most helpful and effective textbooks and resources. We'll also look into some of the cultural characteristics and peculiarities that can be found in both Western European and Eastern countries. The topics also address technological advances and tools: which translation apps are the most useful abroad, and how modern translation technology is being utilized at Vialtech. We'll look at language and terminology issues as well – what the term "localization" means in multinational clinical trials, and how terminology is being unified in the harmonisation of American, European and the Russian state pharmacopoeias. We'll take some time to discuss the role of pharmaceutical giants in the global pharmaceutical industry, and lexical and semantic transformations. We will offer an in-depth analysis of the notarization of originals and copies of translations, talk about conference interpreting and movie translation. Most importantly, you will find the answers to your questions, and meet an array of interesting people in the field.
Kind regards,
CEO of Vialtech Inc.
Dmitri Nedospelov